Summer Library Club 2021: Tails and Tales!
Summer Library Club (SLC) is free for all ages and all reading abilities. The SLC gives children a chance to continue reading, learning and having fun all summer long. 
Important Dates:
SLC Kickoff: June 5, 2021
Last Day to Turn in Reading Log: July 31, 2021
Grand Prize Drawing: August 2, 2021
Pick a reading challenge that best fits your child. We offer two different games, you can pick one or both.
The Reading Challenge and Prizes are best suited for ages: 0-12 years of age. 
Books, magazines, comic books, bedtime stories, cookbooks...it all counts towards your reading time!
Keep track of your progress and when you are finished bring your reading log back to the Library (including any of our four Branch locations) where you will have a chance to pick a small prize and enter your name into the Grand Prize Drawing. 
You can participate in the SLC online too! Just email youthservices@limalibrary.com a picture of your completed reading log, along with your contact information and we will take care of the rest for you. 
Go to www.limalibrary.com to print reading logs, view prizes and see what else is going on at the Library this summer! 
Click on this link to view our Virtual Reading Room:
Summer Reading Kickoff Flyer: Page 1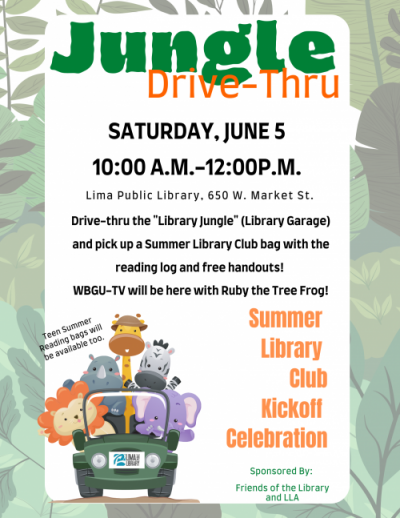 Summer Reading Kickoff Flyer: Page 2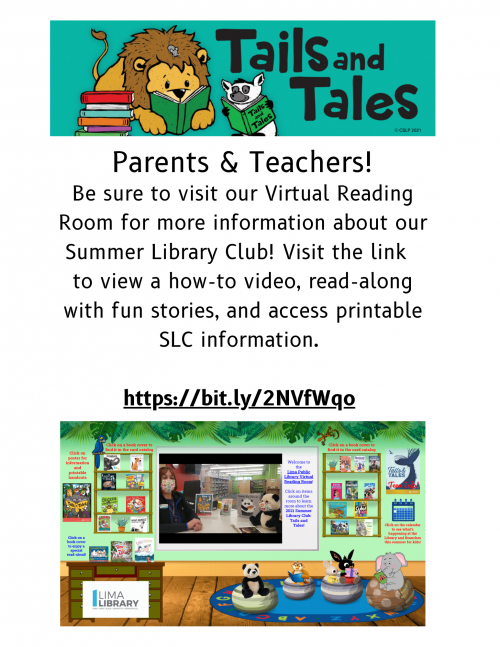 Stay Tuned! The Reading Log and Grand Prize options will be available to print and view on June 5!!