The library experienced some technical issues with our e-mail server last week. As a result, you may not have received an e-mail notice about your on-hold items being available for pick up. We apologize for the inconvenience! Please call 419-228-5113 to check on the status of your holds.We thank you for your patience as we correct any problems this issue may have caused you in accessing your materials.
On Friday, March 2 Lima Public Library unveiled its new collection of materials for adults who struggle with literacy, as do more than 36 million Americans. We are pleased to support the Lima Literacy Council in their goal "to enable adults . . . to set and achieve their personal goals through improved literacy skills. The library's new Adult Literacy collection is made up of more than 130 items, including both fiction and non-fiction titles.
March 15
6:00 p.m. in the Auditorium
Bring your dinner and blankets and join us for a movie on the big screen!
Chairs provided. All ages welcome.
On Monday, February 19, all Lima Public Library locations will be closed in observance of Presidents' Day.
Counting birds?  If you've never done it before, you're missing out on a good time.  For the past 20 years, the Tri-Moraine Audubon Society has participated in the Great Backyard Bird Count, which takes place this year on February 16-19.  It's easy to join in: just go to www.birdcount.org and key in your zip code.  A whole checklist of birds will appear and you'll be on your way to identifying and counting.  Bonus:  all ages enjoy this activity. 
Here's what to expect:
IRS Forms and Instruction Booklets
There's time to sign-up for Escape the Library Winter Edition and Mardis Gras Murder Mystery.
This escape room requires knowledge of geography. Stop Cupid in his tracks before he makes the whole world his Valentine! Sign up for one of our 3 time slots (at 2p, 3p or 4p) on Saturday, February 3. With 12 people per slot, can you escape the room and save the day?
All library locations will be closed on Monday, January 15, in observance of Martin Luther King, Jr. day. 
Join us in the Teen Spot starting again on Tuesday, September 7th at 4:30pm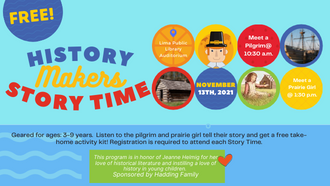 Join us for Story Time with these History Makers!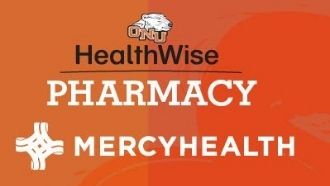 ONU is bringing its mobile health clinic to the parking lot of the West Market Street branch of the library Friday, October 1 from 10am to noon. COVID testing and vaccination will be available. Click here for more information.
Recommended Research Database